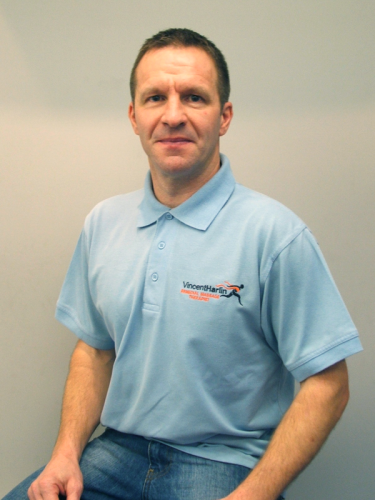 My name is Vincent Harlin (Dip. R.M (MSM)) and I am a fully qualified and registered Remedial Massage Therapist based in Crich in Derbyshire.
I began my training at The Midland School of Massage based in Ruddington, Nottinghamshire, an institute that for over two decades has maintained a national reputation for excellence. There my training not only covered massage, anatomy and physiology but also included pathology, orthopaedic assessment and basic neurological testing.
Since qualifying I have gone on to enhance this knowledge with professional development training in ultrasound techniques.
I am a member of the National Association of Massage and Manipulation Therapists (NAMMT) which is itself a full member of the The General Council for Massage Therapy. I am also trained in First Aid and fully CRB checked.
I belong to Ripley Running Club and Belper 1020 Triathlon Club have competed in countless short and long distance events including the London and Snowdon Marathons and a number of sprint triathlons. I used this experience to further enhance my professional expertise with training in "fore foot" running techniques, which has been invaluable in my work advising clients on avoiding injury or simply not exacerbating existing conditions.
When I am not working (or running) I enjoy reading and walking in the stunning Peak District countryside with my wife and two small children and of course, my dog. If you wish to know more about me, the services I offer or how massage might benefit you, feel free to contact me.